Yesterday, Sunday, I attended the Blessing of the Animals at St. Patrick's this afternoon - a nice event that builds the parish community beyond the Mass.
Photos here on my Flickr page. My favourite photo is these three Labrador Retrievers who are hard to distinguish from each other. A child brought her turtle to the blessing.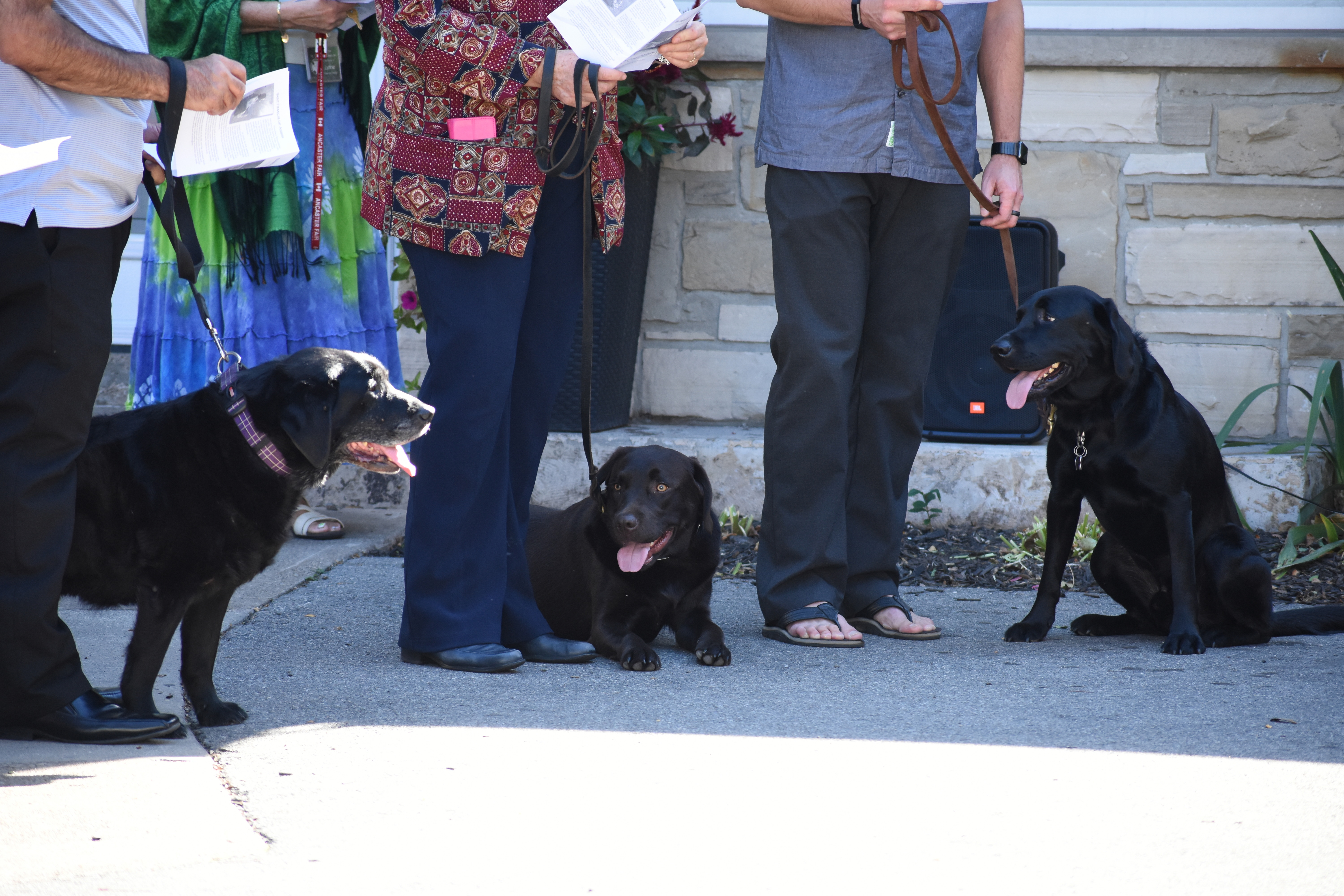 Off to Roast Beef dinner tonight, then bunkering down further to achieve a whole bunch of tasks in the next 48 hours.
Link of the Day
A very insightful discussion of misconceptions of the lower class in the United States looking at their Country music. Class Politics, Country Music and Hillbilly Humanism
Suggested Links
Two good stories on the horrible repression of the Rohingya in Myanmar, Global Journalist interviews Rohingya - their first person stories are heart-wrenching.
The Christian Science Monitor "Despite its own poverty, Bangladesh has allowed in more than 500,000 Muslim Rohingya from Myanmar in what is the world's most urgent refugee crisis. It joins a list of a few other countries with a generosity toward strangers in need"
NPR's On Point was on point this week. My favourite segment was a look at the "multi-level marketing", those sell from home businesses that leave most of their "independent consultants" burned out and in debt.