Change Your Space, Change Your Culture is the phrase, and phase, in my office right now. The book is sitting on the counter.
Today, dpai architects moved from my co-working space to new offices after a year of signficant growth.
Here at The Seedworks, where I rent office space for The Public Record it wasn't just moving day for DPAI. Within an hour of DPAI leaving, most of us long-term tenants quickly moved ourselves into the large architect desks that were vacanted.
Now, I'm having a little fun with this, the reality is that our co-working space dynamic is going to be different without dpai. Personally, I'll miss having building code experts sneezing distance from my monitor, and some of the good humour I've enjoyed with them over the years.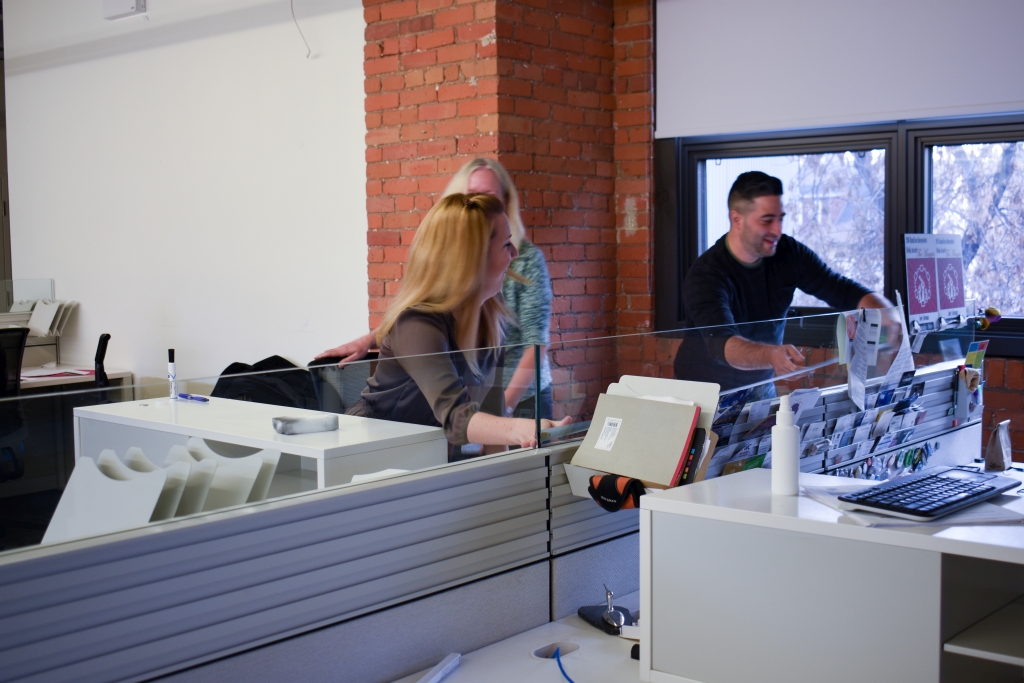 Myself, I started to move quickly after the two tenants with more seniority had made their choices. As I was moving, Seedworks co-founder Jeff Feswick expressed concerned that my moving was going to change the dynamic too much. I've had my spot for almost four years now, I'm in an odd spot that has become an island, and gives me plenty of run to "explode" my papers and gears. (I have a very messy desk at times - I'll take a photo next time I explode it)
I wanted a large "L shaped" desk, my goal being to have one part of it that is piled with work, and the other that is clear for reading and pen drafting only.
Jeff quickly found the solution - I got to take one of the additions from the designer desks, attach it to my own, AND I would gain a bookcase!
I'm already enjoying an increase in my productive from a large easy to organize workspace. (A picture of my reworked desk is at the end of this post)
Others Move Into The Office Neighbourhood
I'll definitely miss the conversations I had with dpai staff. I was the only co-worker in this area of the Seedworks offices. As dpai expanded, they grew into the other desks in this area of the co-working space.
Friday, I gained a new co-working across from me. Matt Ribau of Perspective Views is now seated across from me. Behind him will be Trevor Stooke of Agenda Marketing. Each of us regularly converse with each other on our areas of expertise, seeking advice from the others on theirs.
One of the key benefits of co-working for me has been the networking and informal conversations.
Looking forward to the change.